Being given the honour of best man not only grants you full rights to an embarrassing speech on your best mate's big day, but also the legendary role of stag do planner. Whether you've got big ideas for an action-packed ski trip, a boozy stag weekend in Budapest or a chilled one somewhere sunny, there can be a hell of a lot of planning involved in that all-important send-off.

Never planned a stag before? No worries. We're here to guide you every step of the way and show you exactly what it takes to organise the stag weekend of the century.
First of all, is the stag in the know?
While the stag may want the low-down on what you've got planned for his big weekend, it's common practice to keep the details on the DL. As long as they know when it is, what they need to pack and they like who's coming, keeping everything else a mystery keeps the stag on his toes.
Do you know who's coming?
The guest list for your mate's stag will no doubt impact where you go and what you do. Any of the bride's family invited? Skip the stripper. Got the father of the stag in tow? Ask your man what you can get away with. The stag will need to sign off on what you make him do in front of his future father in law, so run the guest-list by him before sending out invites.
And who's helping?
Taking on the mighty task of planning the party of your best friend's life can be daunting. That's why it's sometimes best to get a select group of the lads involved, the stag-committee, even if it's just to run ideas by them. A few brains are always better than one – especially when it comes to your mate's last night of freedom. Set up a side WhatsApp group with your committee so you can sidestep the chaos and get planning. The rest just need final details.

Is the stag paying?
Are you covering the stag? This is fairly standard and for big groups, it doesn't damage wallets too much. Smaller groups, be careful what you promise!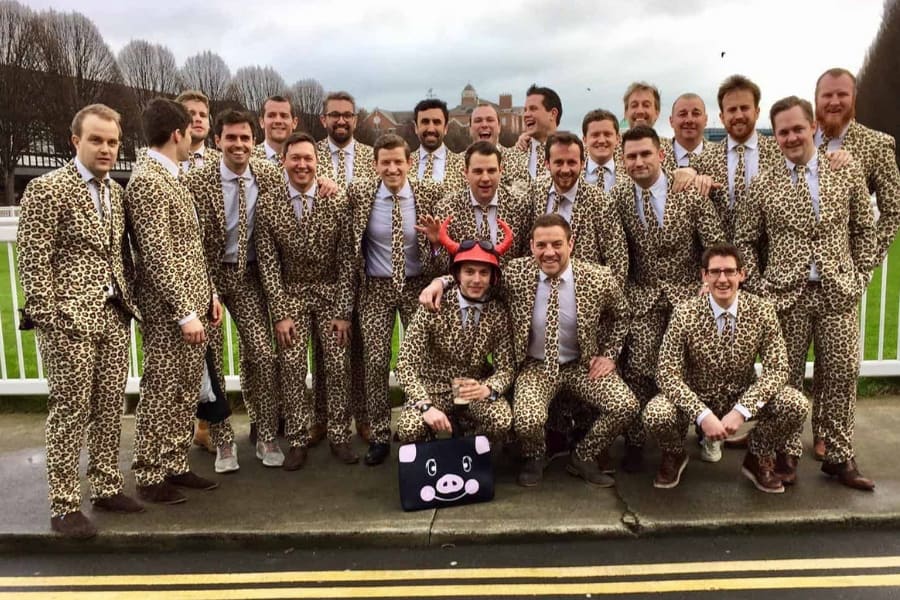 The six steps to planning an epic stag do

From agreeing on the best destination to how to make the whole process a laugh, here's your bible to planning a stag do for the ages, courtesy of the expert stag planners at packed.

1. Lock those dates down
It's good practice to plan a stag about a month before the wedding. You'll want to make sure the chosen night or few days don't clash with any other plans, whether that's a bank holiday weekend that risks being tagged as family time or even another wedding which might mean a fellow stagger misses out.

Give everyone in the group (including the stag himself) plenty of notice so they can book days off work if necessary and decide on the best times for flights if you're going abroad. Booking everything well in advance will ensure you don't break the bank, as will avoiding peak times like public or school holidays when flights and hotels are usually a lot steeper.
Keen to gauge the group on dates? Set up a trip using the packed app, add a selection of weekends, and get everyone to indicate their availability. Do this before you research hotels and activities - it could save you a load of time.
2. Decide on a destination

A night out in Newcastle or a boozy few days in Berlin? There are so many stag do destinations to choose from. Narrowing down the ideal place will be one of your first challenges. Budget might be a big factor, as will things like how much time you have to play with and whether you have specific activities in mind.

With so many budget flights to Europe, it can often be cheaper to plan a session further afield rather than hosting it in the UK. Before you book that Guinness tour in Dublin, though, consider what else there is to do there and whether the stag will give it the thumbs up. (Dublin is a fine choice by the way!)
You can use the packed app to get the group's views on destination too. Add a few options and see which everyone prefers.
---
---
3. Keep your fellow staggers in the loop

Whether you've formed a stag committee or not, it's crucial that everyone's in the know about the key details of your upcoming lads' trip. This should include things like transport departure and arrival times, as well as rough itineraries for each day so they know where they'll be, what they should wear and if they'll need spare cash for any extras.
Keep a record of how much everything will cost and bear in mind every member of the group's budget. You don't want to go booking some expensive skydiving experience only to find some of the lads are a little strapped for cash.
How often should you keep everyone posted? Less is more. Give a few clear updates at key milestones, and ask for money as few times as possible. Twice is optimal – deposit plus follow on. Include kitty if required.
Avoid setting up the WhatsApp group until the weekend itself. The constant updates are annoying. The packed app is a good way to plan the trip without clogging everyone's WhatsApp accounts. You can agree on dates, destination and budget and you can even request everyone's dietary requirements and dates of birth (so you're ready to book flights when the time comes).

4. Make payment effortless

Chasing people for money can be a ball ache. To avoid any snags, have all the big-ticket items like accommodation, travel and activities sorted well before you jet off. This'll allow everyone to budget for smaller things like meals, drinks and any impromptu escapades when the stag do begins.

All that budgeting and admin giving you stress? If you book with packed, we take the pain out of organisation by doing the admin for you. We chase down deposits and final payments, and keep all that dosh safe so the stag do doesn't turn into a disaster like this one.

It's also worth planning a kitty for food and beers in-destination. We can take care of that for you, too, by getting a few extra quid from everyone beforehand and then releasing it before you set sail for your stag do destination. Free of charge.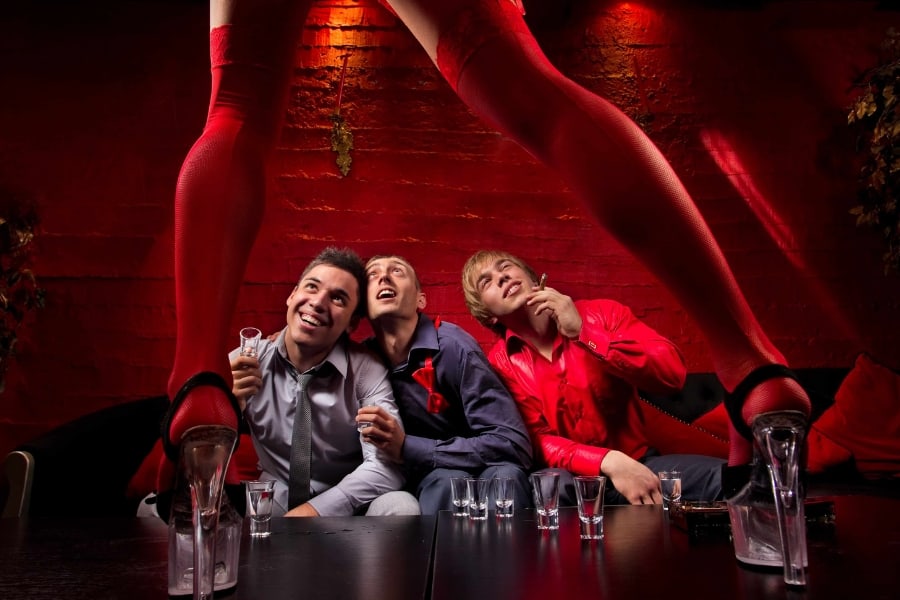 5. Remember the devil's in the details

You might have already booked a villa or hotel as a base for your stag do shenanigans, but what about the bits and bobs? Avoid time-wasting by pre-booking transfers, reserving tables at clubs or restaurants you like the look of, and considering the logistics of getting to or from an activity in advance.  

Think about how and when you'll feed all the lads, too, particularly after a boozy night out when they might be feeling a little worse for wear and in desperate need of a greasy fry up.

6. Get creative with your stag ideas

While the above steps might make sorting out a stag seem like a truly monumental task, remember that this is an opportunity to let loose. Get the lads down the pub and let the beers flow. Will stag rules be set? Have you planned any drinking games or thought about fancy dress (the more embarrassing, the better)? Are you going to throw in any surprises like staging a kidnap or fake arrest? What about getting personalised t-shirts for everyone?

---
---
Really think outside the box when it comes to crowd-pleasing stag weekend activities. Instead of a typical bar crawl in Budapest, what about a bike beer crawl? If the groom's an adrenaline junkie, why not take the lads skiing? The sky's the limit.

Finally, if you like the idea of a wilder weekend, make sure the whole group adopt a 'what happens on the stag do, stays on the stag do' approach to avoid any awkward moments on the stag's big day.
Mischief managed
Still feeling daunted? Leave it to the professionals by allowing our packed stag weekend experts to take care of the leg work for you? Chat to our personal travel planners today for tailored tips and more info on our epic stag packages.